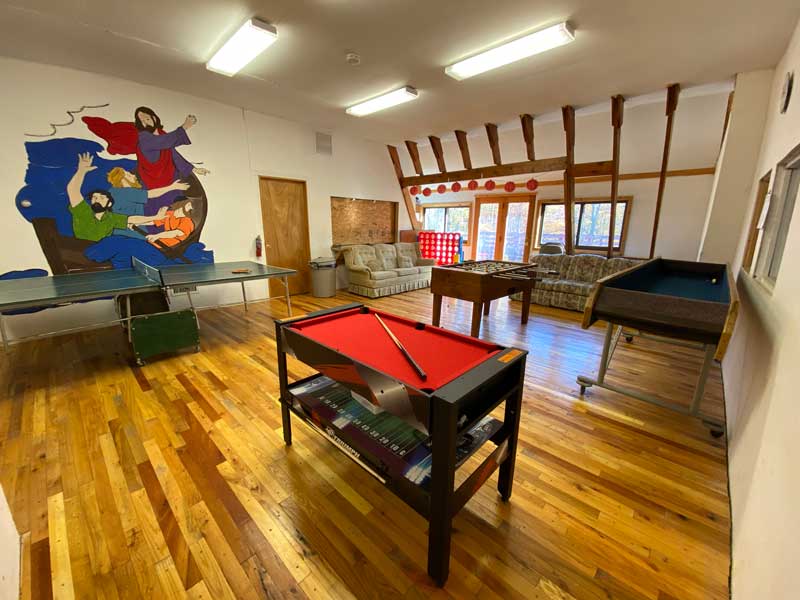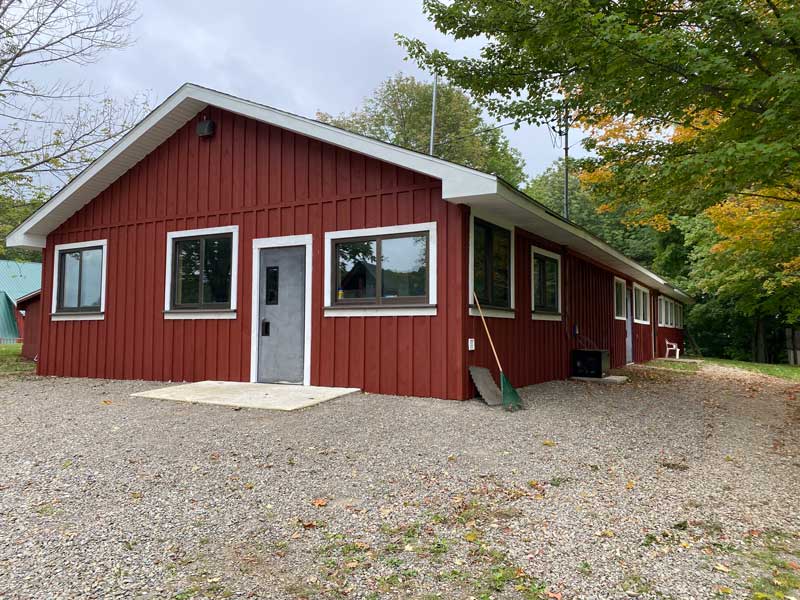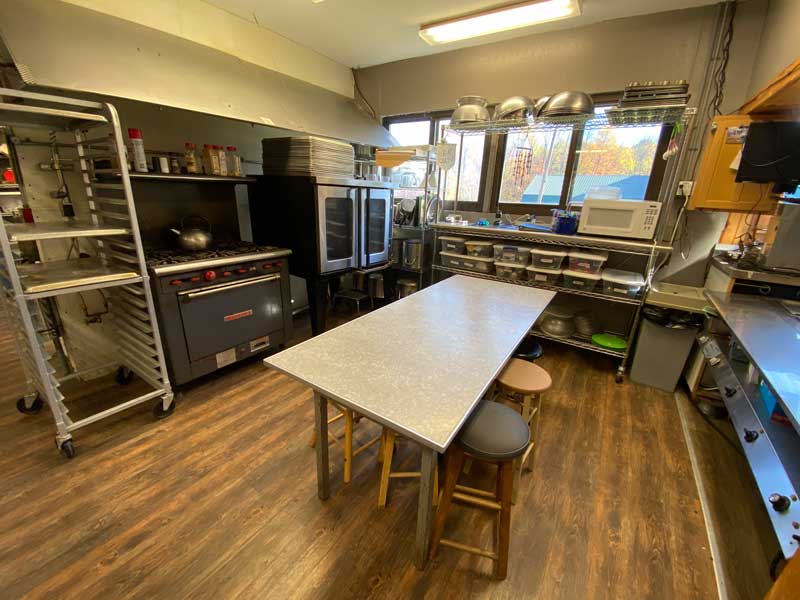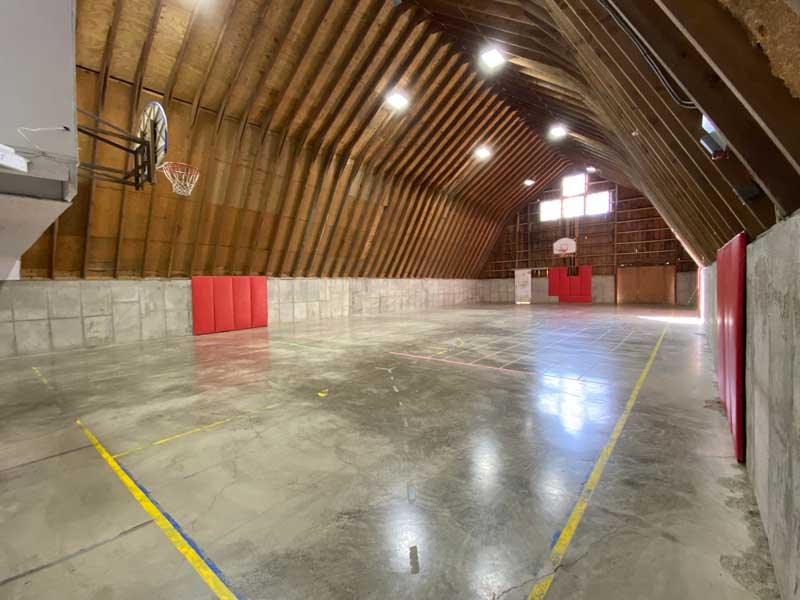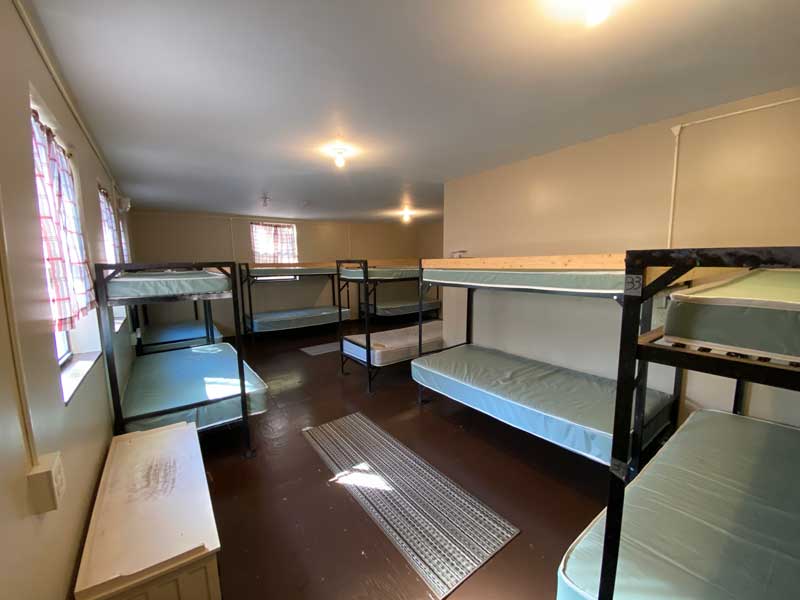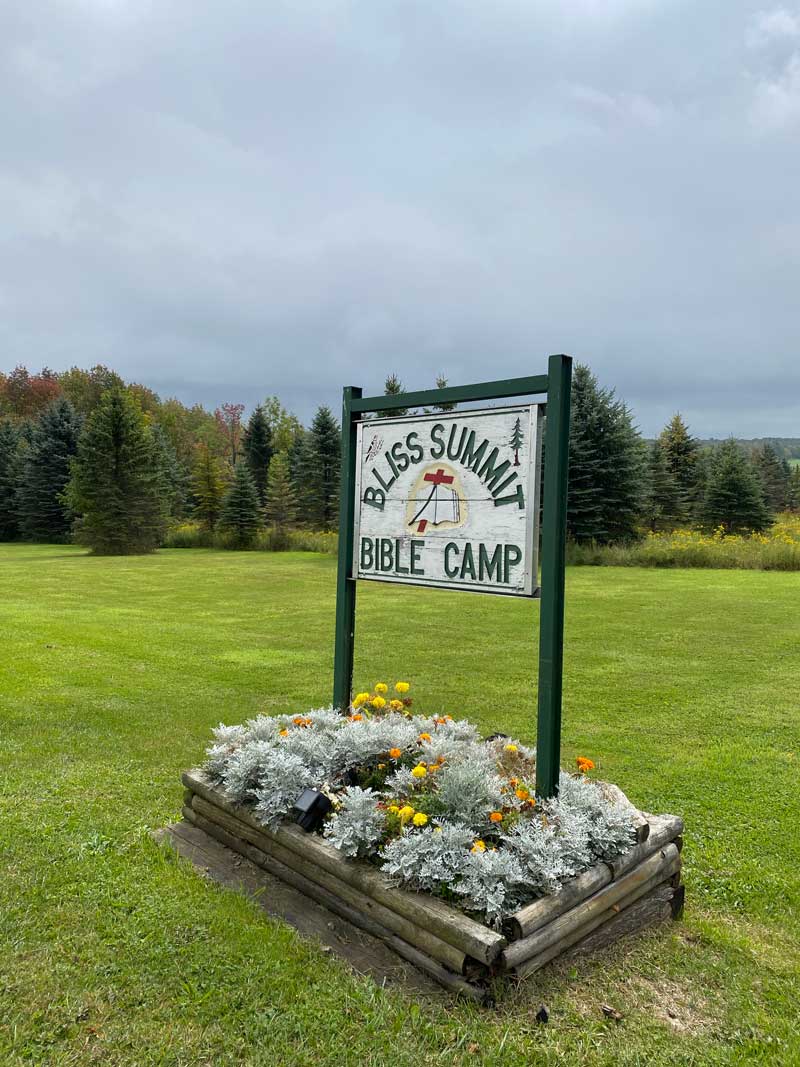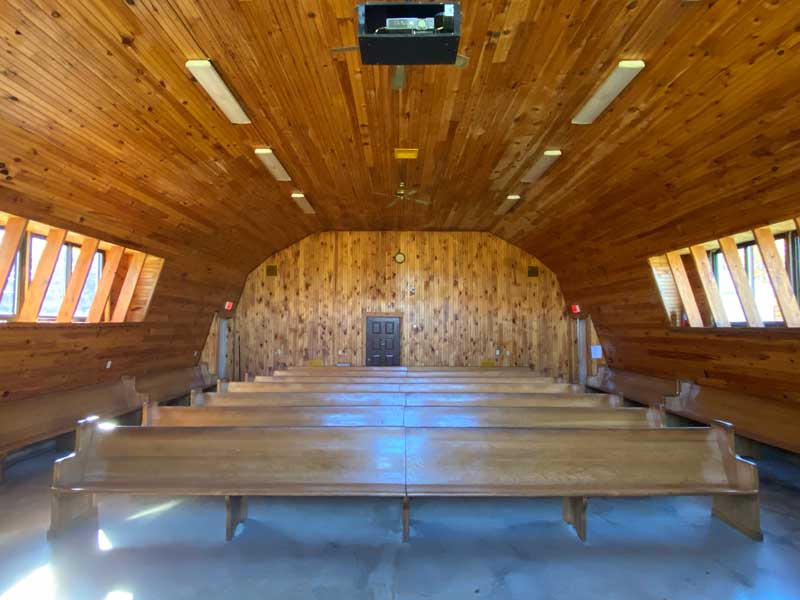 Chapel
The chapel seats up to 100 people. It has a podium, a couple of microphones, one speaker and a sound mixer. A keyboard and djembe are available upon request. There is also a projector that hangs from the ceiling and projects to a screen over the speakers head. The projector has a VGA connection (sorry Mac users you will need a converter) that can connect to your computer from either the front or back of the chapel. Other technical amenities may be available upon request so please let us know if you need anything special.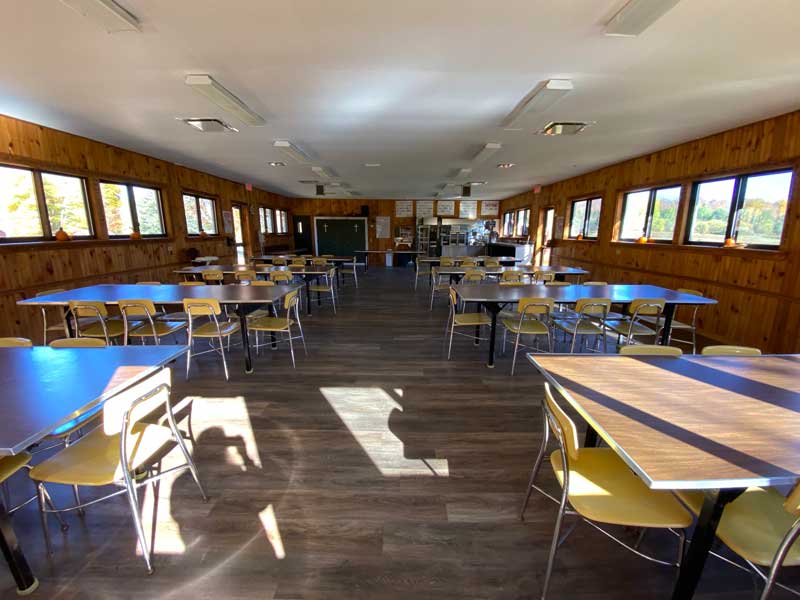 Dining Hall
Our beautiful dining hall seats up to 100 people. There are large windows all around to let in natural light and enjoy God's creation as well as a propane fireplace to warm your hands in the winter.
Sleeping Quarters
Winterized Housing
Holman Lodge – Split level house with three cabin spaces. Two full baths. Sleeps ~42.
Seasonal Housing
"Tree House" & "Green House" Cabins – Each building has 3 cabins that sleep 11. Sleep 66 Total.
3 Personal Cabins – Ask about capacity
Bath House
Each side of the bath house has 4 showers, 4 toilets, and 4 sinks. Seasonal use only.
Kitchen
You may choose to prepare your own meals using our kitchen. We have all of the table settings, and preparation utensils you need plus these kitchen items: 6 Burner 1 oven propane stove, 5 Shelf convection oven, Electric meat slicer, 30Qt Mixer, Commercial toaster, Microwave, and dish sanitizer. Additional kitchen items are available. Call for specifics. Alternatively you can have us prepare your food (subject to staff availability).
Gym
Large enough to play full court basketball, floor hockey, or whatever crazy game you can think up. This space is not heated, so plan accordingly. It has a concrete floor so we won't have to worry about you scratching it. (Unless you get really crazy!)
Game Room
Our heated game room boasts a solid wood floor and a number of table games (pool, air hockey, Foosball and carpet ball). There are a couple of couches and some board games as well.
Sleep-out Spots
Each sleeps about 10 –  Spider, Hammocks, Pioneer Village (Covered Wagon/Teepee), Covered Bridge, and Pioneer Village